The Fire folio (11 prints in an edition of 10)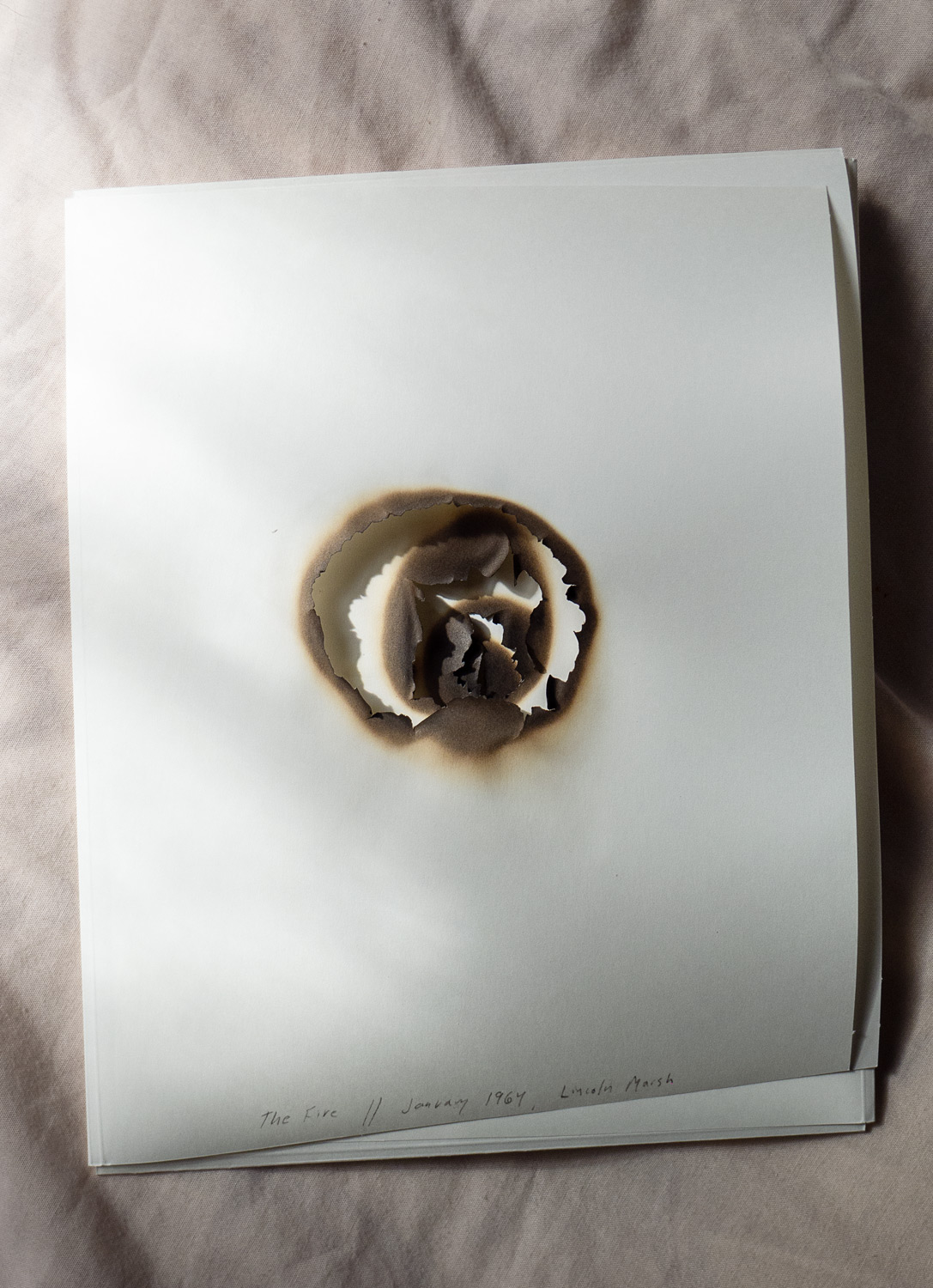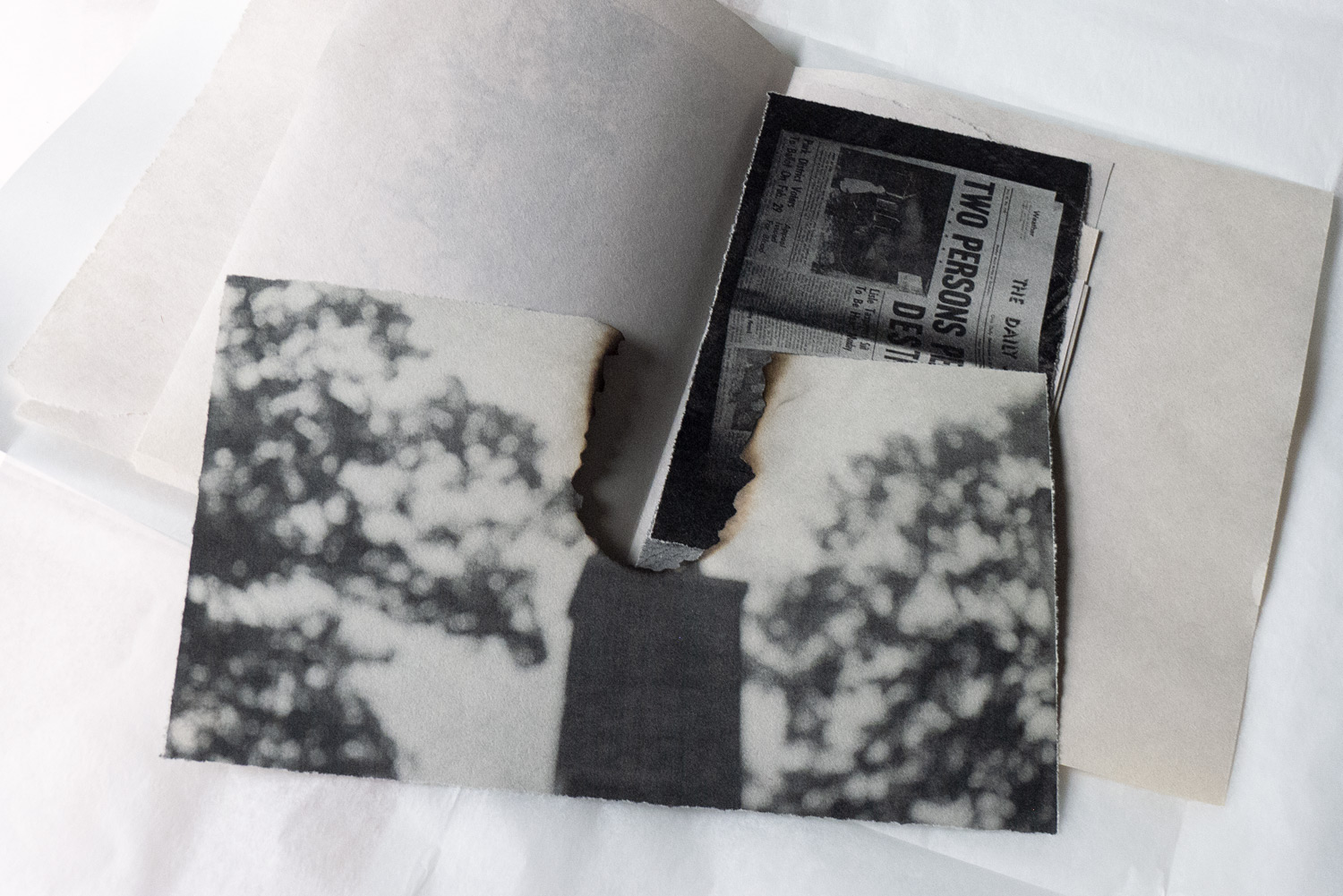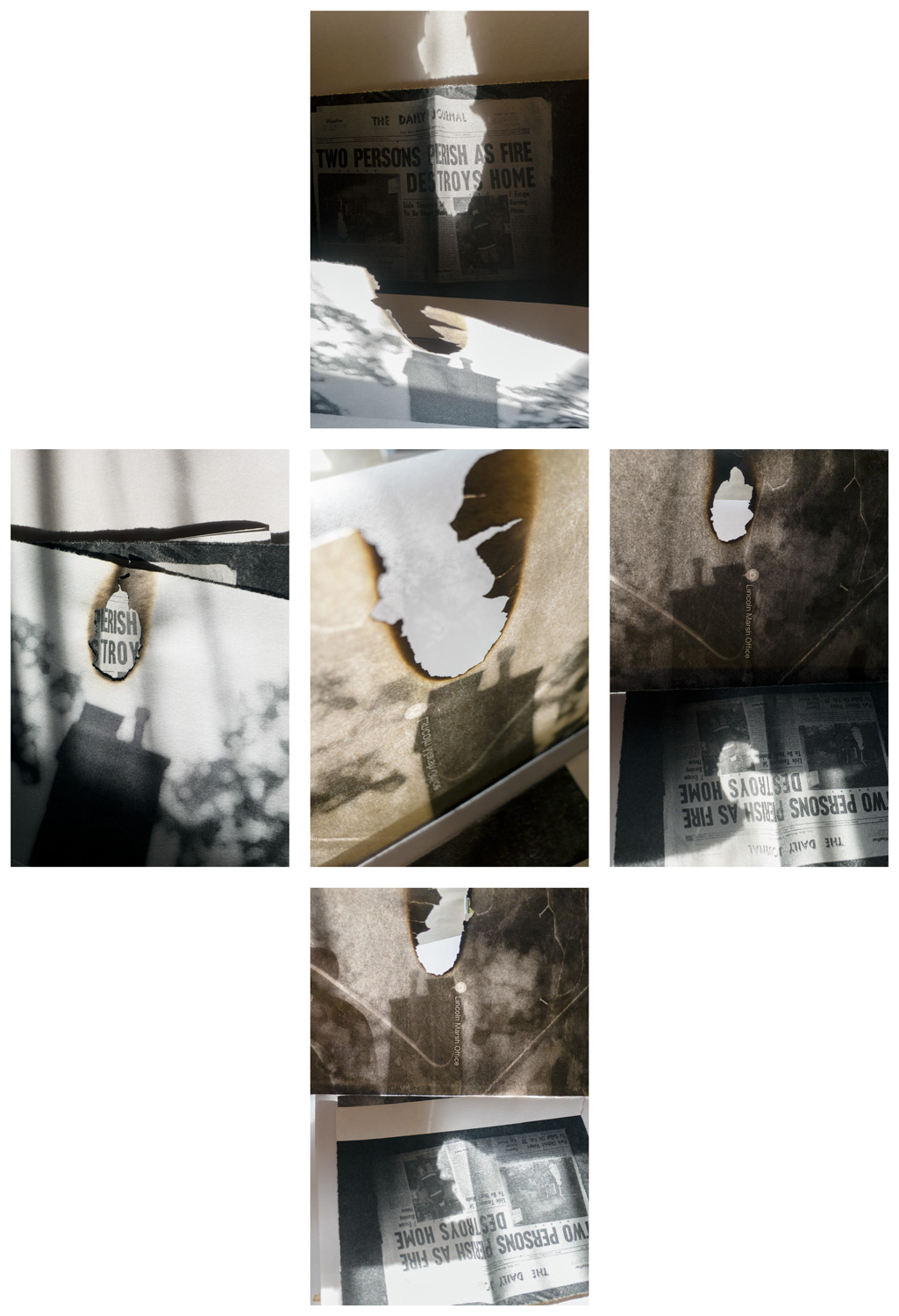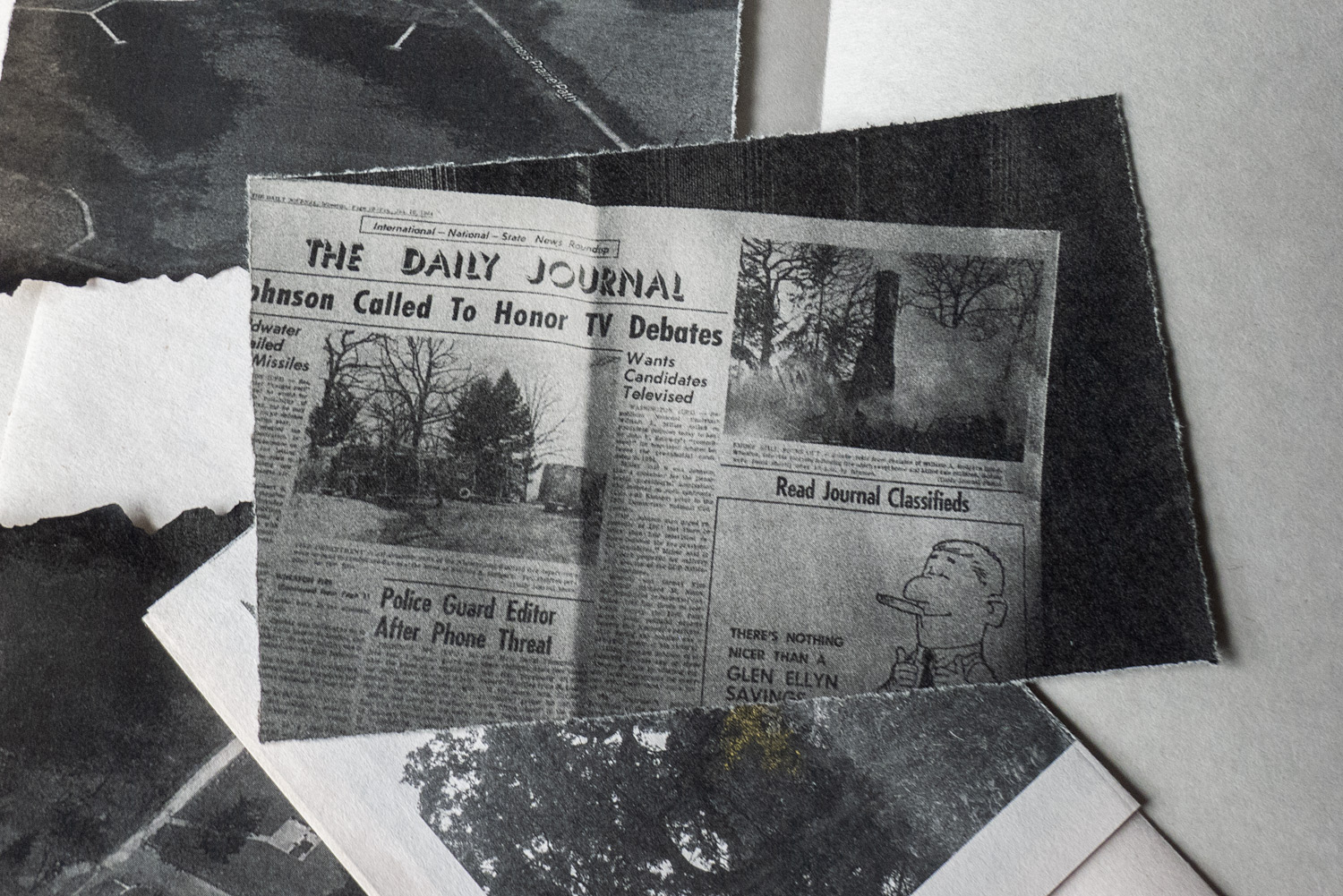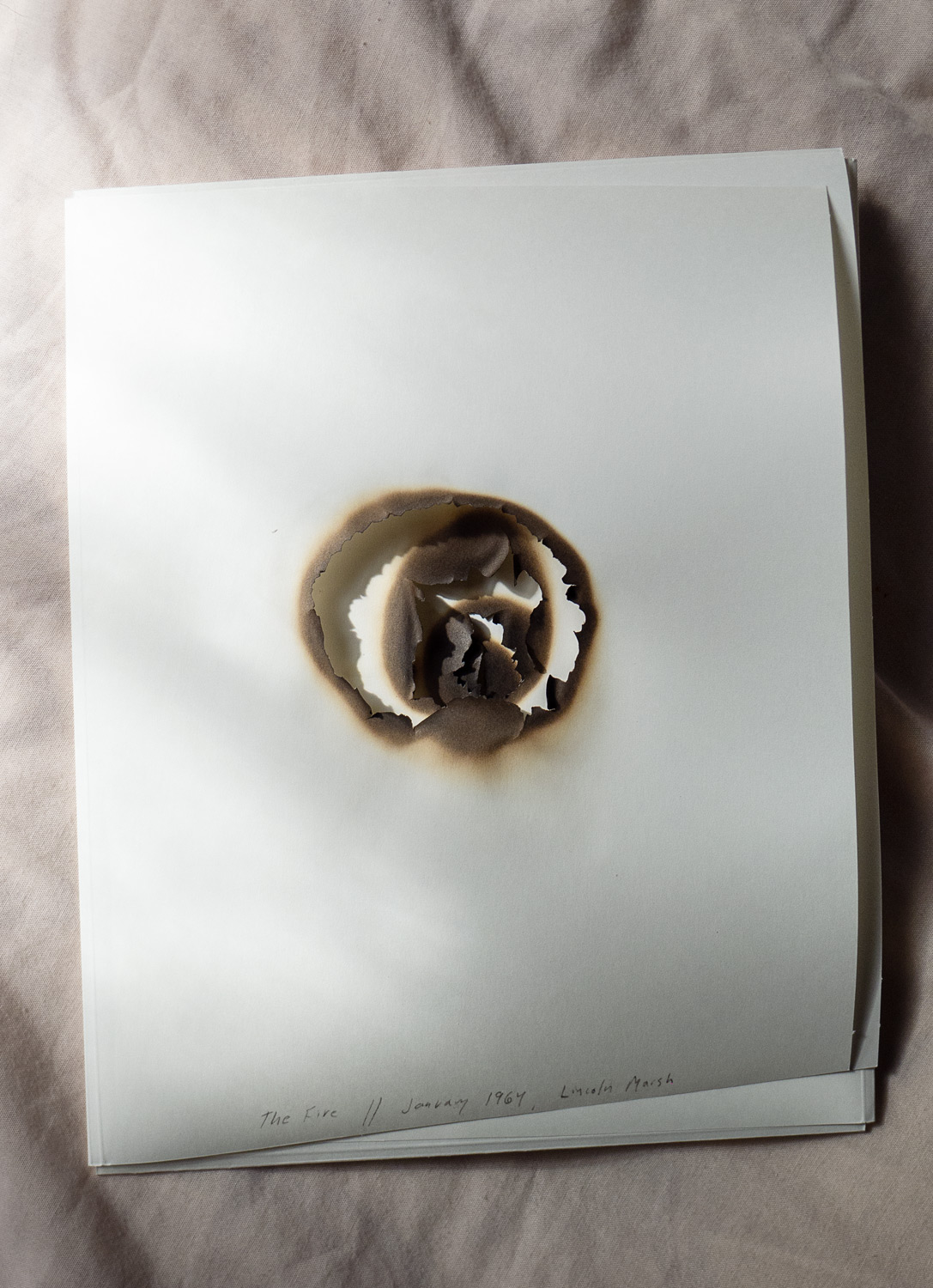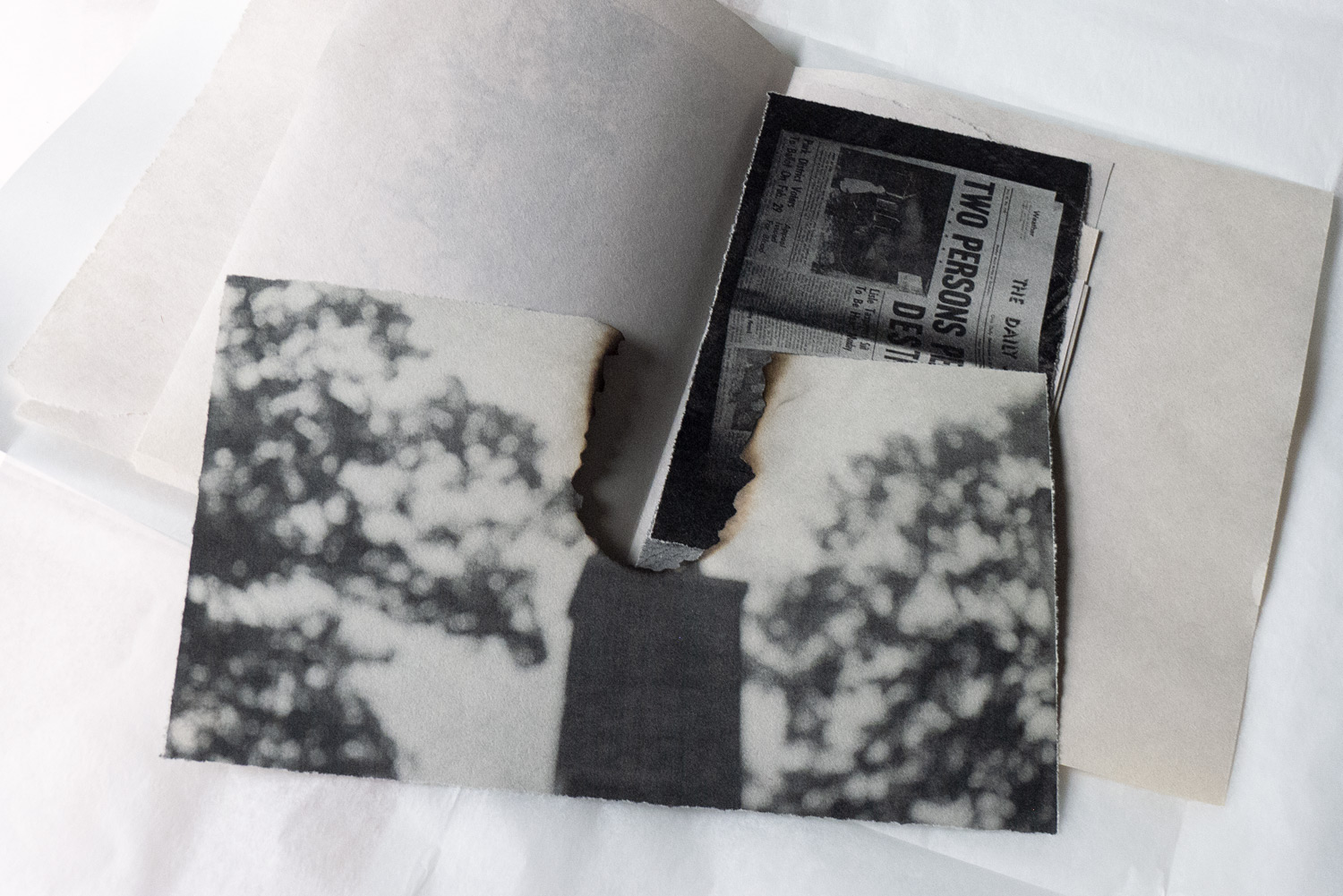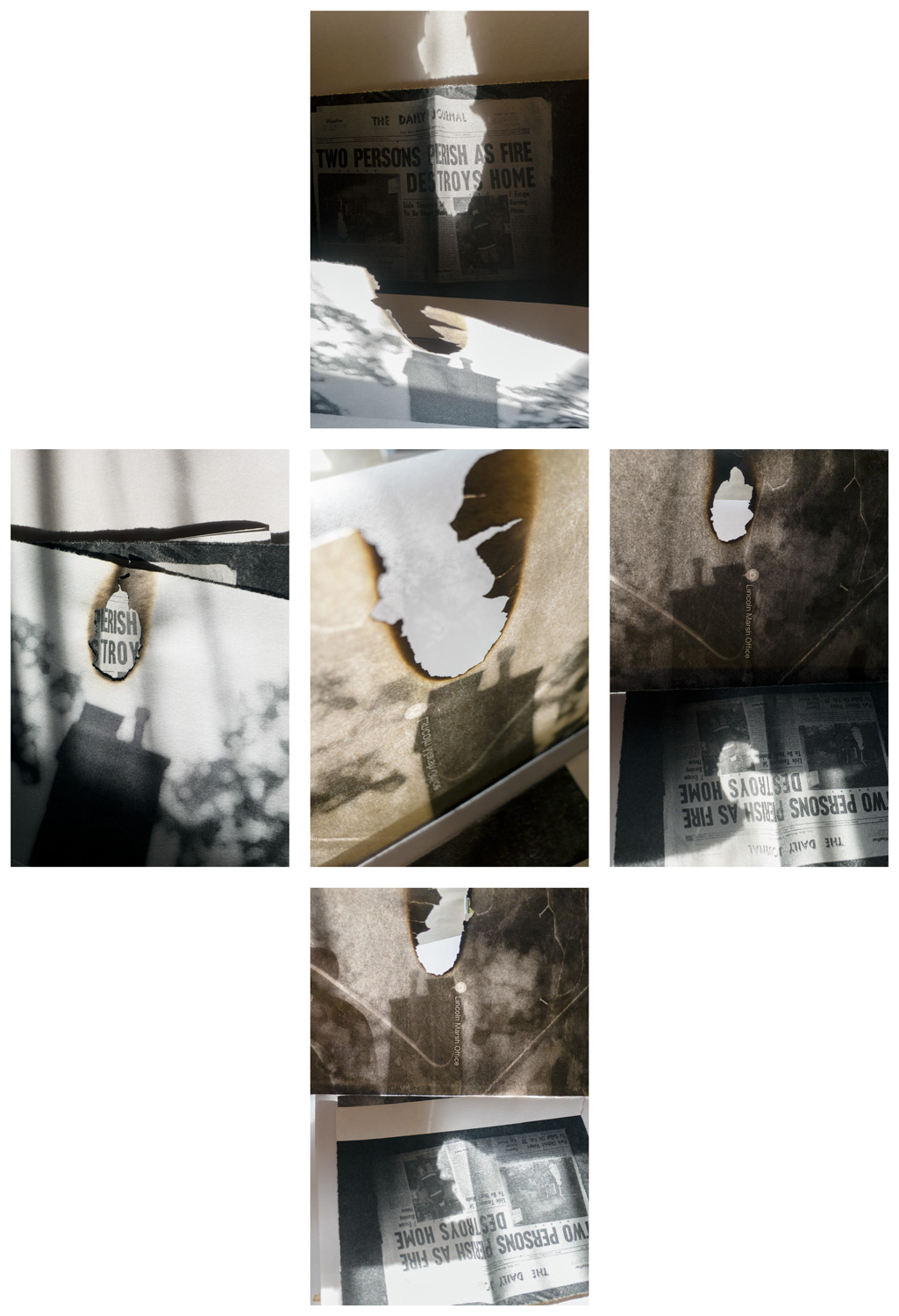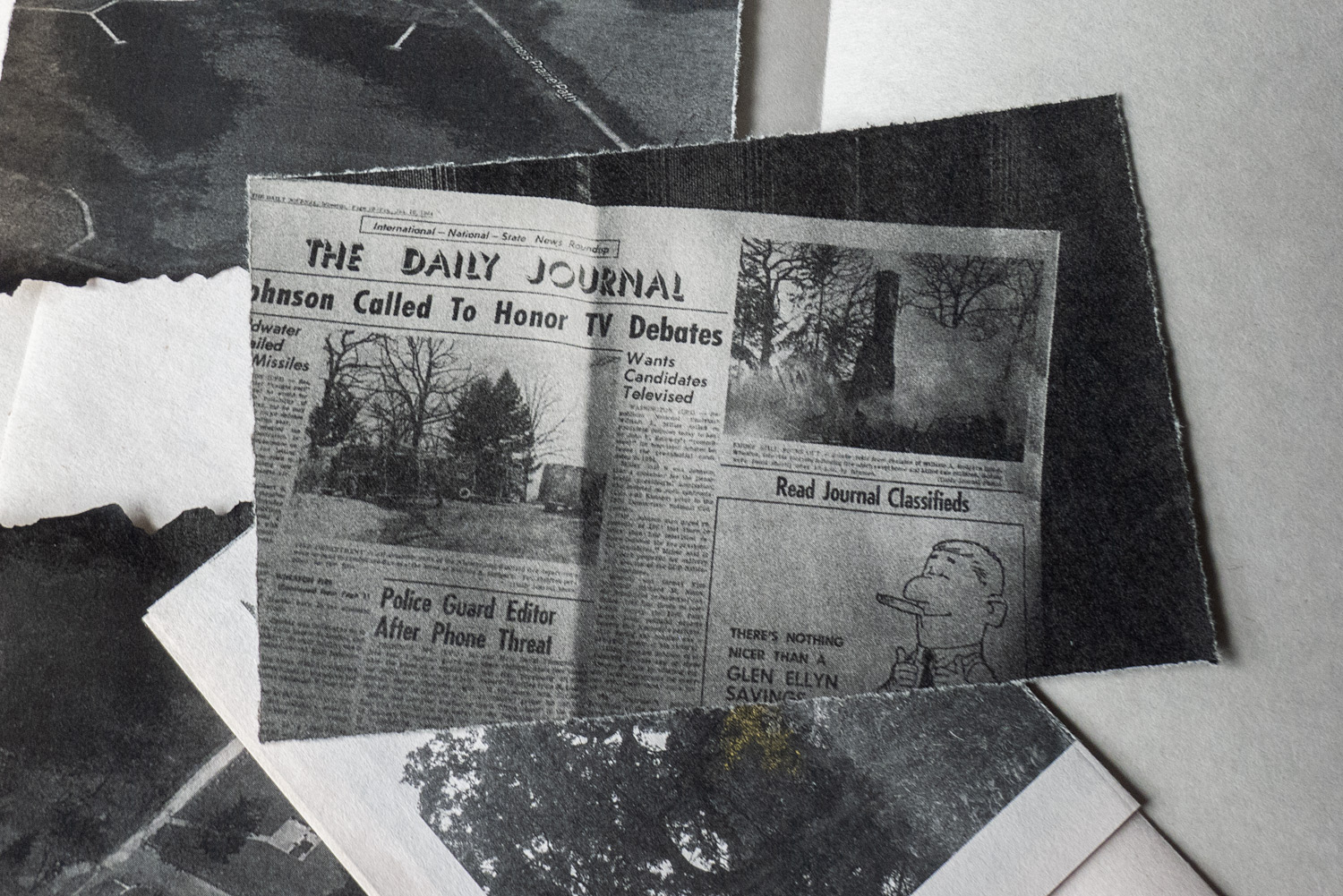 sale
The Fire folio (11 prints in an edition of 10)
Shortly after my mom turned 13, a horrific fire consumed a home nestled in a wooded area beside a marsh in my hometown. She'd never even realized there was a house there. Half a century later my grandma found a newspaper that triggered memories to flood back and confirmed some very vivid ones my mother has of that day and those that followed.
Now a nature preserve, in August 2018 I took a walk through the marsh with my parents searching for some of those memories.


/ /
Included are 11 handmade laser prints (some double sided) on 20 year old newsprint with uniquely added gold watercoloring, heat glazing, burning, and tears. Each comes wrapped in a custom burned 4 flap envelope with signature and edition number. Edition of 10.
The first 3 sold will include a gold splattered 45 single of "Popsicles and Icicles" by the Murmaids (pictured below); the song which my mother listened to at the skating rink the night of the fire. It makes for quite a haunting soundtrack to the images and story.
10% of proceeds goes to DuPage Pads, an organization helping to end homelessness by providing housing and support in DuPage County, Illinois.